Refleksi dari Banyak Kata "Tapi"
Astaga... 2017 kerasa berlalu CEPET BANGET nggak siiiih? Hari demi hari di tahun ini tuh sama sekali nggak kerasa. Palingan yang kerasa lama di tahun ini cuma pas ujian skripsi aja. Rasanya nggak kelar-kelar kalau yang satu itu. Pertanyaan dari dosen penguji rasanya kayak nggak ada habisnya. Tapi selain semua itu, waktu rasanya mak zzzeeeppp hilang dengan begitu cepat.
Kenapa ya kira-kira? Kalau kamu juga merasakan hal yang sama, kira-kira kenapa nih? Apakah karena kita terlalu produktif, atau malah sebaliknya? Apakah karena kita menginvestasikan waktu untuk hal-hal yang bermanfaat di masa depan, atau nggak melakukannya sama sekali sehingga waktu kita terbuang percuma?


Ini aib, aku tahu. Tapi aku cenderung ada di opsi yang disebut paling terakhir. Iya, waktuku banyak terbuang percuma untuk hal-hal yang menurutku sama sekali nggak berguna. Hal nggak berguna yang aku lakukan adalah menjadi terlalu khawatir dan takut akan suatu kemungkinan buruk di masa depan.
Parah? Iya. Aku mengakui bahwa menjadi pribadi seperti apa yang aku sebutkan di atas adalah hal yang sangat parah. Parah karena merugikan diriku sendiri. Aku jadi nggak berani dalam mengambil keputusan dan menunda diri untuk melangkah maju lebih jauh. Terlalu banyak "tapi", sehingga apa yang udah direncakan malah nggak pernah "jadi".
Is it a bad idea to say "but" instead of direct "yes"? No, it's not. In fact, a "but" makes us more aware of something and be well prepared. In the other hand, if we say "but" and takes forever to be in action, that's how it becomes bad.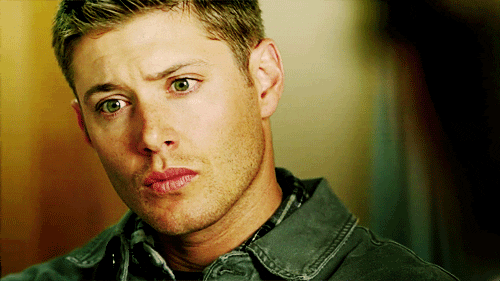 Oh.. crap.
Tahun 2017 kok kesannya jadi negatif gini ya? HAHAHA. Sebenernya 2017 not bad sih. I consider this year as a great year. There's a progress that I make every single year. Kalau dilihat sekilas sih nggak terlalu kelihatan. Tapi kalau dirunut satu per satu, banyak progres yang meningkat dalam proses yang terjadi di tahun ini. Naik dan turun udah pasti ada. Cuma yang "kurang" tuh suka bikin baper dan jadi sulit fokus sama yang "lebih".
Penyakit sih emang. Aku nggak akan pernah bosen untuk mengingatkan diriku sendiri, dan juga kamu yang mengalami, bahwa hidup ini cuma sekali bosque. Bener-bener percuma kalau kita menghabiskannya untuk mengkhawatirkan hal-hal yang belum terjadi.


Saat kita merasa gagal, sesekali menengok ke belakang nggak apa-apa. Tapi jangan lupa perbanyak waktu untuk belajar dan mencoba memperbaikinya. There's still plenty of time. If we work on it, then we can make it. Are you ready to make it, again?Let's do our best, shall we?